Noel Clarke's trilogy of gangland strife in London concludes in his third outing as writer/director/star, in "Brotherhood". Picking up 10 years after "Adulthood", Sam Peel (Clarke) struggles to protect his family and keep it together as he is faced with finding his place within the world amidst the changing backdrop of London. Joe takes a look…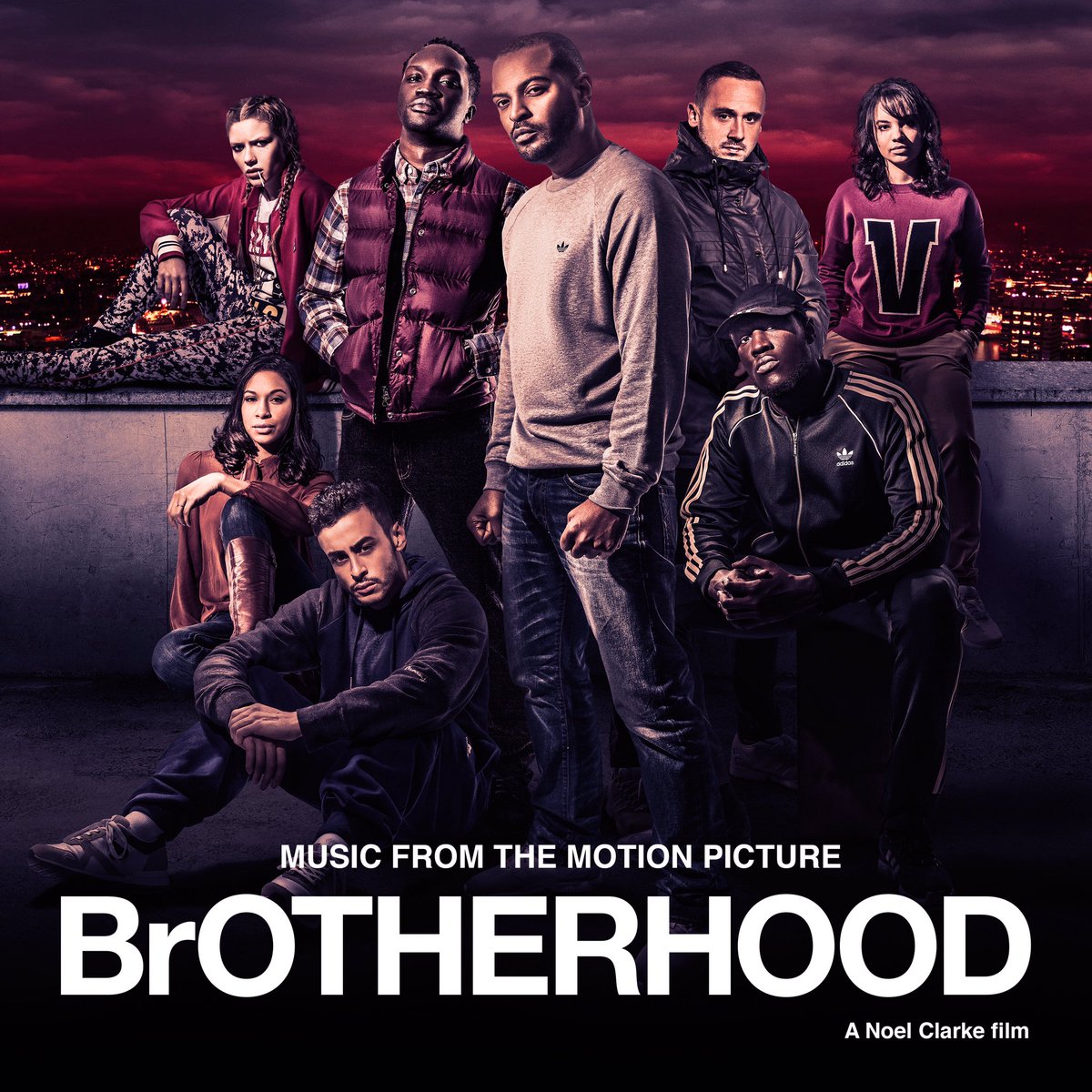 Brotherhood is an interesting film, there's a lot I liked about it, and there's a lot that left me feeling confused and amused for the wrong reasons. To say that I didn't like it would be disingenuous as there's enough heart and self reflection there to elevate the film from it's otherwise 'B' presentation. The story itself is an – at times – overly dramatic blood feud revenge thriller, seeing Sam confronted with a new generation of youths that are inevitably making the same mistakes he made at a similar age, (A la Kidulthood, Adulthood).
The soundtrack here is something to be praised, and I believe that's a commonly held opinion about the entire trilogy. Clarke seems to use these films to not only launch the careers of the young actors that star here, but also to showcase up-and-coming musicians, and the result here is a heady mix of London grime from both newcomers and established artists.
The film itself is paced nicely, setting up the stakes, introducing us to a loopy essex boy (that turns out to be one of the films producers) and showing us where Sam is in his life right now. Married with kids, but still struggling with his own masculine crisis (you could play a drinking game based on how many times he smashes furniture because #Sad #Can't #Deal #With #My #Emotions #Like #An #Adult) Sam makes the mistake of sleeping around, and is suddenly foisted into a plot that somehow ends up involving his entire family for reasons I'm still not quite sure are valid. But hey ho, it's LANDAN right? Gangsters don't need a reason to suddenly swoop into your life machiavellian style and try to destroy your entire existence…
But, if you're prepared to accept this and the few other leaps in logic, then there is a lot to enjoy and actually gain from this film. There is some stoic self reflection on the state of a slowly gentrifying London, a reflection on the repetition of history in its youth culture, and a rumination on the continuing schism created in the male psyche when there are no jobs. Yes, this film is about men, Men struggling with feeling powerless, Men trapped in cycles of inept behaviour caused by a vacuum of both good paternal authority and a societal lack of purpose.  There's a farcical nature to some of Sam's scenes, as he roars and glours his way through the film. I'd like to believe this was deliberate, in the sense that, if it wasn't I can't believe there are people out there like this and it becomes a point of great comedy. If, however, Clarke is poking fun at the behaviour of men in these situations, then it can be commended. In fact, as I write, it dawns on me that the deliberate cheesiness of the action scenes flow into this idea well. There's a 'staged' feeling to these scenes, as if halfway through the movie someone spliced in footage of an angry teenager playing GTA 5. They feel separate, and in fact, more like how Sam would see himself in these situations, another overextension of his masculine ego.
So yes, I could say I enjoyed this film, from a certain point of view. A point of view that I've chosen to have, rather than come to altogether naturally. And here's the kicker, I've not seen Kidulthood or Adulthood, so this review is based solely on my reaction to the film itself, rather than an outstanding obligation to believe the end of a trilogy must be the best film.
7/10
Brotherhood is out now on VOD and Blu-Ray/DVD.
Joe Crouch is a crusty mollusc with delusions of grandeur and pretensions of artistic endeavour. His tea is served between two and four. He tweets, infrequently @Grost and Instagrams his food @Sourcrouch.